This is an external place to the laboratory, with an autonomous entrance, but inside the same fence, where there are:
Personally:
1) One bedroom,
2) One parking place inside the courtyard.
In Shared
1) One entrance
2) One bathroom
3) One kitchen
4) One washing room
5) Bicycle
6) E-motor
7) Car (fuel to be paid separately)

In these places the services: electricity, gas, water and internet connection are free of charge.

These places will be given in free use to PhD students or researchers during the whole project-period.


In these two places it is forbidden to smoke, but it is allowed
to bring personal cellphones, personal computers, etc.

External services in the neighborhood:



Restaurant self service "La Sosta" at walking distance.

The walking route is indicated on the map.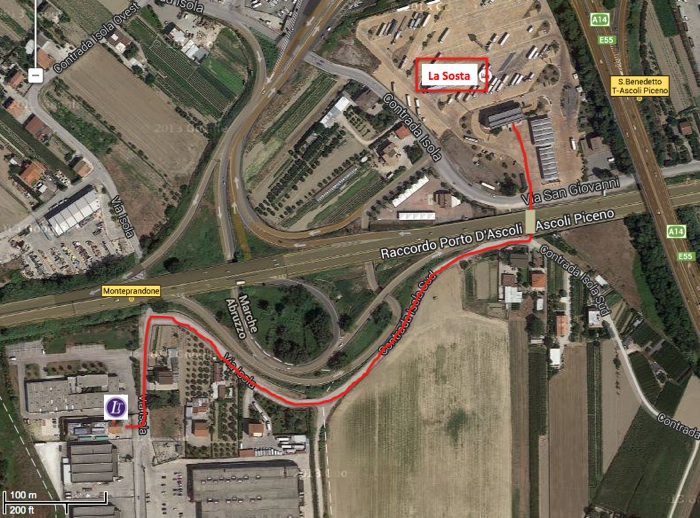 Commercial Centre Porto Grande.

For people who don't have their own car, there is a shuttle service in the evening.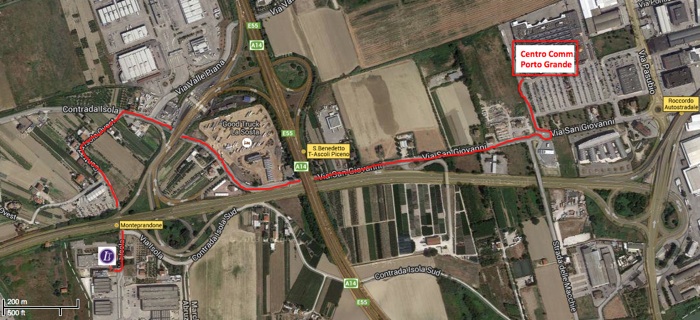 Closest villages: Porto D'Ascoli and Martinsicuro (see on map below)
Closest city: San Benedetto del Tronto (see on map below)
Closest beach: see on map below
All these places can easily be reached by bicycle.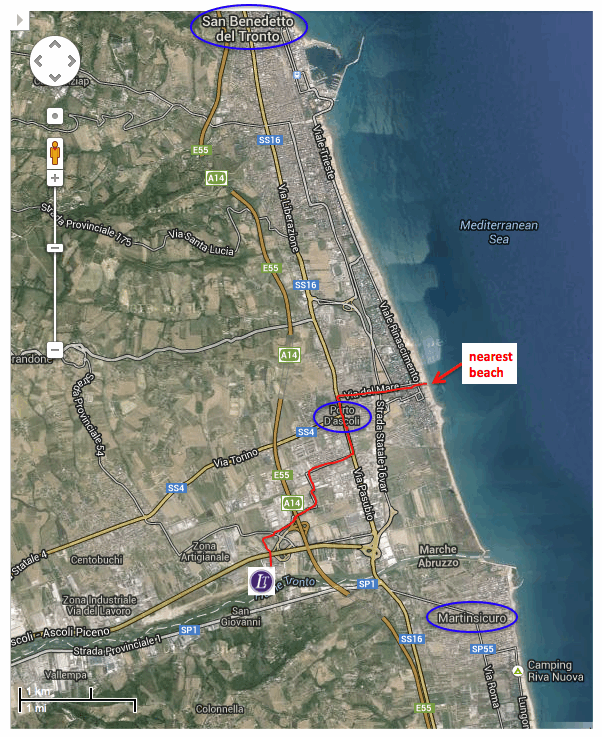 The Comments-section below is meant to be a common tool for the scientific comunity.
We are very pleased to receive your comments, which can be additions or corrections referred to the above webpage.
Every page on our website has the possibility to insert comments.